An Introduction to Working & Investing with REALM 47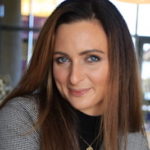 By Sara Newson on 30 November 2018
REALM 47 Ltd is a property investment and development company, we buy property to hold long term for passive income or sell for capital working with investors and joint venture partners to provide them with an additional income. In this post, we're going to give you an introduction to what working and investing with REALM 47 is like.
If you are new to property and considering investing with REALM 47, the first series of blogs have been written to help you understand the basic structures and terminology used in the business.
Property Investment
Property investment is a thriving business and when done properly can be quickly turned into a lucrative one. Property investment with REALM 47 involves the acquisition of properties; typically existing homes, land for new homes, barns or commercial properties for conversion to residential and mixed use and renting it out for long term passive income.   Prior to negotiation of purchase a lettings strategy is selected as part of our research, costings and due diligence process, key points in selecting the end use include – location (who is in the local area & what is needed), supply & demand, the size and layout of the site (the potential it holds) & maximising return on investment (profit on capital invested).  After purchase, the necessary works are carried out before marketing the property for the target tenants.
Property investment can be conducted on any scale, in recent years it has become increasingly popular for individuals to buy additional residential properties as a retirement plan, others go on to build enough properties to replace their current income allowing them to 'quit the day job', professional investors work in the industry full time with much larger and more diverse portfolios, then there are syndicates and funds where groups of people invest together as one entity.  However, with recent changes in laws and regulations, it is quite clear that the market is moving away from people purchasing a few properties as their 'pension plan' the PRS (private rented sector) is heading in the direction of medium to large corporate structures which in theory will reduce many of the issues that arise within the amateur landlord market.
Property Development
Buying, adding value & selling for capital profits.   As with property investment (buy & hold), the processes are very much the same.  At REALM 47 if we are developing in an area that is not a high demand area we always ensure we have a strong second and often third exit strategy, which is usually to rent the property.  This is to mitigate risk for both ourselves & our investors, when developing / flipping / trading property the variable that you can not guarantee (but can influence & control to a degree) is the sale time.
The key to ensuring success as a developer &/or investor is due diligence – experience, knowledge, market research, statistics, forecasting.  We work with an existing team of professionals and bring in new individuals and companies to provide us with the necessary information that we need in addition to our own.
At REALM 47 having been in the industry for as long as we have, we have seen how all too often people lose time and equity by trying to get into the property industry without doing their due diligence, with their initial costings or not knowing the market place well enough. At REALM 47, our advice as with most industries is that, if you are serious about "doing it yourself", then it is paramount that you get yourself educated in the field, get a mentor or work with experienced professionals on projects so as to gain experience.
However, due to experience gained and with the recent changes in laws and regulations new and small time property investors would be wise to put investing through other companies at the forefront of their wealth plan. This can drastically reduce risk and exposure (due to surpassing the pitfalls and mistakes new investors make) and depending on the investment option you choose can be a guaranteed return.  Allowing you to become a true investor – a hands-off investor where your time is yours to do as you please, to follow the things that you are passionate about or build a business in a sector of interest to you.
To quote Warren Buffet 'If you don't find a way to make money while you sleep, you will work for money until you die'.
Investing with REALM 47 is distinctive in that we give investors the opportunity to invest in us for higher returns than what banking institutions, crowdfunding and funds currently offer with their savings and investment schemes. How? We simply cut out the middle man allowing our investors and ourselves to benefit from greater returns/profits. This also allows us to build up long term more personal relationships where we get to see the long term effects on our investors wealth.
One does not necessarily have to be an experienced investor to engage in business with REALM 47, we take on a small number of new investors each year who we spend additional time with to help educate and grow their knowledge of the industry.
Visit our 'Private Investor' page to see how powerful the higher interest rate we offer can be when compounded.
Professionals & Sellers
We focus on building long lasting business relationships with industry professionals and our extensive network continues to grow year on year. We work closely with estate agents and sourcing agents who assist us with our acquisitions and exits but having experienced the needs of a large number of sellers we are also aware that there are those who do not wish to follow traditional methods when it comes to selling their property.  There are also situations where alternative sales structures would benefit both parties, in response to this we have developed leading-edge acquisition methods encompassing a range of purchase options.
Visit our 'Property to Sell?' page to see some of the reasons & benefits to coming directly to us.
To learn more about REALM 47 property investment and how we can work together or if you're looking to sell your property directly to us, please visit our contact page or email us now team@realm47.com
Click here to read our 2nd blog – 'Should you focus on yield as a property investor?'