HMO Licence Representations – How to negotiate with officers on licence conditions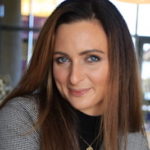 By Sara Newson on 26 May 2023
I recently posted on my Instagram account about a letter that I was writing to the council to negotiate on the amenity standards that have been set as standard by the local authority. There was an overwhelming amount of interest in how I was managing to negotiate with the local authority and a lot of questions on what I was negotiating on. Here is an overview and some examples of the negotiations I have made with the local authority recently.
Firstly, it is important to remember that licensing officers are your friends, not foes. A HMO licence lasts 5 years and in that 5 year period a licensing officer will visit the property to confirm that the property is compliant. During the visit they will determine what work, if any, is required to meet amenity standards, fire regulations and HHSRS.
Ensure that you ask plenty of questions to the licensing officers during their visit. If officers don't offer a cost effective, time saving or less disruptive option in their initial feedback, then ask if there is an alternative solution. In our experience, most licensing officers are helpful and possess solution driven mindsets.
After their visit to the property the discussion will be formalised, the licensing officer will write to you with the licence and conditions, including the work required and the time given to complete each item. At this point you have 14 days to write back with your "REPRESENTATIONS" – your previously verbally negotiated terms.
Here are some examples…
HOBS
Where amenity standards state 2 x 4 ring hobs, if you have 6 occupants, a 5 ring hob and a microwave will likely be acceptable.
SINKS
Where amenity standards state 2 sinks, if you have 6 occupants, a 1.5 bowl sink and a full size dishwasher will likely be acceptable.
BASINS IN BEDROOMS
Some local councils still require basins in all bedrooms (the national government removed this from the standard amenity standards a number of years ago). Councils will compromise on basins due to practicality, cost and disruptions to tenants. For instance, the distance to the water supply and the waste being the main objections used. If joists are running the wrong way the job becomes much bigger, more costly and disruptive to tenants.
As I'm sure you have gathered from the above, representations are in relation to amenity standards. Not fire regulations or HHSRS but we would never want to negotiate on those anyhow – that's people's safety, amenity standards are provisions and sometimes are a little excessive – they are generalised and don't take into account all of the different shapes, and sizes of property out there.
Something very few people are aware of is that you can negotiate on the space standards (room sizes) too – this does not apply to the national minimum sizes set my the government but the sizes set over and above this by the local council. They will take a view on their requirements for each property so if the open plan kitchen living space is slightly too small but the bedrooms are all of generous proportions and potentially all have en-suites they will be lenient.
If you are developing the property, the best time to contact the council is before you start work asking them for their involvement. They will then tell you what they will and won't accept before you start knocking walls about and paying out for work/items potentially unnecessarily.
If you'd like specific help on a project REALM 47 offers consultancy services – ad-hoc 1 hour appointments – download our brochure to find out more information here.
Do you want us on your team? No problem, we have you covered with the property brokerage. Our years of experience and extensive knowledge = some pretty thorough due diligence on your behalf! Register on our exclusive buyers' database here.