Overseas Investment Property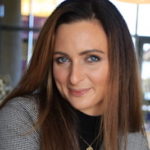 By Sara Newson on 25 June 2022
🏖🏠 Dreaming of an overseas holiday home or investment property? Let's talk…
I've got it wrong in the past so as promised here are a few lessons to learn from my experience.
Due diligence – don't get carried away by what people tell you. We invested based on potential capital growth, Northern Cyprus property prices were around 1/3 of those in Southern Cyprus and we were sold the story that the border would be opening soon and therefore the prices in the North would increase to match those in the South. What I realised later was that there is still far too much pain from centuries of war between the Turkish and the Greeks and until that pain and hatred turns to forgiveness that border will not open. I was very young at the time, the lesson here being don't take people's word as gospel – make sure you research and sense check and don't rush into it. Don't get greedy on the get rich quick bandwagon, it could cost you greatly!
Distance and overall travel time, and travel cost – keep it close to home so you can go for a few days or a long weekend – you will be able to use the place a lot more!
Laws, cultural differences – there are a lot of reports of issues from countries where taxes for overseas buyers seem criminal or where authorities have stepped in and taken part of peoples gardens to put a road through without compensation or consideration. For me it was the fact that the solicitor didn't have insurance, her reason, quite simply "because we aren't required to by law here" while we continually condemn and shun our government in the UK what you must realise is that we are in fact much better protected here than in most countries around the world. Governments don't all implement protection measures like ours does and governments today don't always step in like ours does to help you when things go wrong. Upon sale of the final overseas property my solicitors emails got hacked and the fraudsters provided her with their bank details from an email that looked similar to mine but was not, it took a year of communication with banks, legal advisors and governments trying to resolve but ultimately the £10,800 that the fraudsters had withdrawn before I got their UK bank account frozen was never seen again. Costly lesson learned. The only option left to reclaim those funds was to claim on the solicitors insurance which is when we discovered she didn't have insurance! We could have taken the solicitor to court as it was their fault (not having good enough cyber security and their error in not detecting the wrong email address or checking the details), but without insurance we would be just claiming those funds out of her pocket, what would you have done?
It's worth pointing out that this happened to a lot of people around that time and since then the UK banking system has changed and the name on the account must match the bank details for funds transfer preventing this easily done fraudulent behaviour.
Investment – leveraging is 🔑 – mortgages are not available on properties in Northern Cyprus which means the returns are drastically reduced & the reality is your capital can be working much harder for you here! Two of the most important words in the world of property investment are cashflow & leveraging!
Property Management – keep it close to home so you can get there relatively easily when things go wrong! Make sure there are plenty of good managing agents before you buy, you have to rely on them heavily!
Infrastructure – check utilities, availability & costs. Does water need to be tanked in, do they ever have water shortages, do they have power cuts, how good are the boilers and the availability of engineers to fix them when the breakdown.
Exit – can you sell easily – supply & demand.
So, what did we buy? Well, we ended up buying 3 properties plus another on behalf of a friend. The first was bought off plan and sold upon completion making a mere few thousand but on a £26,000 purchase it did give us a return.
The second a 3 bedroom apartment in a block of five apartments with private pool in Kyrenia one of the main towns with lots going on and a good sized residential population. The property was already under construction and once completed it was rented out to a
professor who was working at the University and his family – it was a standard tenancy very similar to the tenancies here in the UK, the property provided a return but as previously stated it wasn't leveraged so the return wasn't anything to write home about and the same money invested in my UK investment areas would have far exceeded that performance. After a few years the property was sold making a small profit.
The third a beautiful property on a complex in the middle of nowhere (well Bogaz a small fishing village North of Famagusta), a two bedroom penthouse with en-suite, big terrace, huge roof terrace, juliet balconies on the bedrooms, multiple pools on site and at the side of an untouched (unmaintained) beach. The property became a holiday rental so that we could use it and the returns as a standard rental just weren't viable. I had a built in BBQ and sink put on the roof terrace and I let it myself from the UK with a local manager and cleaners in place – I had untold issues with the first company and switched to an expat who we came across during a visit. It was lovely going out there the local people were awesome when I walked into the restaurants after not having been for a while I'd get such a lovely warm welcome from everyone even the the singer would say "Hi Sara" mid song but…there were sadly so many 'buts' occupancy was low, supply and demand being the issue and the promises of all the new hotels, facilities, waterparks etc to bring in tourism to the area just never eventuated, the local government had great ideas and aspirations but no money to support those dreams. I managed to strike up a relationship with the private hospital in Famagusta and got extra bookings from visiting patients which kept the place ticking over and provided a small margin. As a holiday home, I can confirm you do get bored of going to the same place – all of your suspicions are indeed correct! After a number of years on the market we secured a sale, then as you read above had some of the proceeds stolen.
My advice – research thoroughly – think about what you want to achieve from the property and buy property suited to your needs. Think about the exit and make sure that if you want to or need to that there is an exit – there is a market for selling. Northern Cyprus was my biggest mistake in property by a long shot and it was before I got any property investing education. Get educated!
Family connections – so there is more to this which brought in emotion to the purchase – this isn't educational but adds to the story and the reason for the investment. Another reason for our interest in Cyprus and our why for investing there was that my mother lived there for a time as a child with her two younger brothers, mother and father. My grandfather was stationed there for a time, they moved around every few years when he was transferred and my mum and my Uncles have very fond memories of their time in Cyprus, it was lovely spending time with them out there revisiting the places they used to live and play – although sadly their old home sits in the closed off area that is now a no mans land as the nations can not agree who should have the land. The buildings and area are eary, lost in time a mausoleum of the war torn country it once was and it's heartbreaking to see. Looking into the dead zone thoughts go to those people who were caught up in the fighting and who lost loved ones and then the sadness is for the buildings – land that has been unloved and left to ruin – with a love of property and nature this really does sadden me. So our family's history on the island is definitely part of the reason we ended up buying there, one Uncle had bought a house and moved out there with his wife and my mum's connection to the place was a very happy one and quite moving to see and experience. I wouldn't say those memories have been tarnished by our more recent property experiences, they are very much divided in my mind and I do have very fond memories of Cyprus but I would definitely never buy there again, there are far too many issues to be resolved and that will not happen in my life time.