Property Deal or No Deal?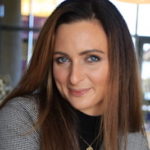 By Sara Newson on 07 April 2022
Deal or No Deal?
W A R N I N G – another one for new investors or those who haven't had any previous property investment education…look out for property adverts stating, 'the property would make a great investment property/attention investors' ☎️ "eeeeek!" hold the phone ☎️ 
DO. NOT. LISTEN.
In most cases the person who wrote this is not an investment specialist, and they wrote this simply because they believe the property will make a good rental property – there is demand. A valuable investment rental property isn't just one that will rent out well or is in a decent location. It  is worrying that there are people out there who fall victim to this and buy a rental property as an investment when really it isn't – that's a damn expensive way to learn a lesson! Always pay attention to the numbers and run them accurately before making a purchase. 
One of the most horrifying ones is seeing plush new apartments advertised as great BTL investment opportunities with 'x' yield – refer to my blog here (link to other blog) to see why yield is not the calculation most investors should be looking at. The beautiful new apartment is in most cases an ego purchase not an educated one! Always pay attention to the "hidden" extra costs that landlords need to pay on these apartments, namely service charges. The apartments with lifts have higher service charges which are often more than they should be because the management companies are large companies who only contract work out to other large companies. This means that in most cases these types of rental properties are a lot more expensive than local independent companies. You are better off having control of assigning maintenance and repairs of the exterior, grounds, and structure by buying a freehold property. We often recommend buying converted blocks which we can source for investor clients.
In my opinion, it should be a legal requirement to put the ground rent and service charges on any advertising materials for a leasehold property up for sale. I recently saw a two bed flat advertised as a potential investment opportunity and on enquiry found out it had a £2,400 p.a service charge (small block, no lift), due to the high purchase price and low rents it wiped out most of the cashflow from the property. 
👎👎👎👎
Utter madness, don't fall for these mistakes, buy from an investment specialist, get educated or get someone to mentor you through the process. 
I am passionate about doing the right thing & as you can see I get riled when there is seeming injustice! Hopefully someone benefits from this post or even better, agents read this, take note, and take action to improve the service they are providing by including service charges and ground rents on all marketing materials.
P.S. New build apartments – Off- plan investing for capital can be a great strategy, but I'd recommend this as a more advanced strategy to those who have already achieved a certain wealth level and don't need additional income via a property.