Why We Invest In Property and Investing With Us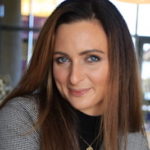 By Sara Newson on 03 March 2022
Why We Invest In Property and Investing With Us
There may be many reasons we choose to invest in property, as when compared to other investment vehicles, property is considered to be one of the safest ways to invest. This is due to it being a tangible and appreciating asset.⠀
Yes, property markets fluctuate in line with national and global economies. Other factors are important, such as changes in lending requirements and taxes BUT it's important to remember the trend is always an upwards one!⠀
It is a certainty that various types of property will always be required & that there will always be demand regardless of social or economic factors. The population continues to grow as does the requirement for quality, efficient accommodation in all UK locations. 
This is why we, at Realm 47,  believe that investing in property is the way forward. Property investment provides secure & safe investment opportunities & any potential risk can be drastically minimised with research, experience, knowledge & expertise, which is where we come in. Our other key factors are that property is one of the few assets that you can LEVERAGE (i.e. mortgages) & PASSION. Property is honestly what we love doing, we live property & we love delivering high quality property to the sale & rental markets!⠀
Money matters might seem dull to most but it's so important to get a grasp of the basic rules, to make sure you aren't a permanent slave to the system & to make your money work for you, so over time, you can slow down! What better way to invest than with Realm 47! Our expertise in this market can help your money work well for you. 
Why are we doing this? Our MD wants to provide value within our content and services, so our aim is to help inform, educate and inspire a little where we can. If you are interested we can help further through…
Providing fixed-term returns on your capital
Providing equity investment options in the developments completed by our company 
Provide Earn & Learn investment options
Consultancy
Our MD has been working with private investors since 2003, over 19 years, & something that we have been noticing lately is the misconception that joint ventures (where the investor puts in capital for a share in the venture & therefore a share of the profits) are better than debt/loan investing. The perception that we find a little alarming is that most individuals looking at investing with a property investment & development company such as ours immediately disregard the idea of angel investment (a loan on a fixed interest rate)  & want to be considered solely for joint venturing. There are many potential downfalls with this view here but the perception that you will be "better off" as an equity partner needs to be challenged because it is often not the case.
At REALM 47 we have multiple investment options available for our investors. We will ensure your investment is working for you & moving you towards your long term or short term goals. We offer compounded investment or interest paid options that are either monthly or annual. 
Historically we have only offered investment opportunities to our close network, those that we have worked with before in some capacity or known for a long time, but due to growth plans, we are extending the opportunity to the wider network. We recognise that investing in property is a big decision so, if you would like to find out more about our investment property products or services, or are interested in investing with us, then don't hesitate to get in contact today.